Dette er NBA-coachene som kommer i 2022
Vi er stolte av å kunne presentere NBA-coachene som kommer til Bergen 8.-11. august 2023: 
Joshua Melone er assistant general manager for Windy City Bulls som er Chicago Bulls NBA G-League team. Han jobbet nylig for Utah Jazz der han var assistant coach. Han er fortsatt i 20-årene, men har likevel rukket å bli en svært anerkjent trener blant øvrige NBA-coacher. Tidligere jobbet han for Washington Wizards NBA G-League affiliate, WNBA's Washington Mystics. Han har i en årrekke drevet «Jeff Malone Basketball Camps» sammen med sin far (Jeff Malone) som spilte i NBA i hele 13 år, og som deltok på NBA All Star Team hele to ganger!
Joshua Malone har også vært trener på NBA's Basketball Without Borders Camp i Europa der han han jobbet med de 50 beste talentene fra hele Europa.
Følg Joshuas der du ser bilde av at han spiller mot James Harden, eller les mer om bakgrunnen til Joshua på hans LinkedIn-side.
Malone deltar på Elite Basketball Camp for første gang.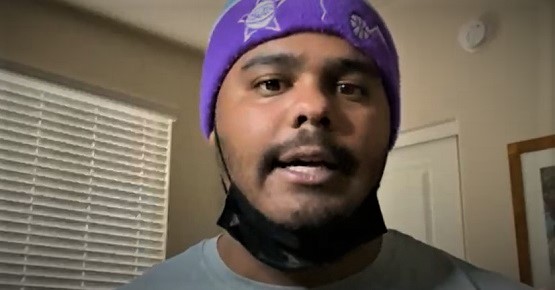 Dave Severns har i 13 år vært tilknyttet Los Angeles Clippers. For tiden er han scout, men var i åtte år leder for spillerutvikling i klubben. Tidligere var han assistenttrener for spillerutvikling hos Chicago Bulls. Før det, jobbet Severns med spillerutvikling for Nike i 13 år. Han har også bred trenererfaring, og blant annet vært videokoordinator ved Fresno State University.
Severns har master i Arts, Health and Physical Education/Fitness ved California State University, Chico.
Dave Severns deltok på Elite Basketball Camp i 2015, 2016 og 2017.
Se Dave Severns egen nettside for coacher: http://jymrattbasketball.com
Jeff Christenen sier dette om Dave Severns:
Coach Severns, as proven at the 2015, 2016 and 2017 Elite Basketball Camp, is an extremely energetic coach with great enthusiasm for helping the players he works with. Whether he is working with an NBA All-Star like Chris Paul or a U-15 Norwegian player, he has the ability and passion to get the best out of the people he works with. Last years Coach Severns provided very high level teachings to the players as well as the coaches during our coach clinics, and we are extremely excited to see what more he brings to the 2022 camp.
Jeff Christensen driver i dag sin egen basketballskole i Los Angeles (Showcase Basketball), og har tidligere ledet NBAs basketskoleaktiviteter i en rekke land i hele verden, blant annet Tyrkia, Brasil og Indonesia. Jeff har tidligere vært norsk landslagstrener for U18 Kvinner, samt trener i Hop og Ulriken. Sammen med Fredrik Hannestad og Geir Bangstad var han grunnlegger av Elite Basketball Camp i 2013 og har hvert år vært sportslig ansvarlig for campen. Jeff var dessuten ansatt i Norges Basketballforbund i 2,5 år som aktivitetskonsulent.
Se Showcase Basketball sin egen nettside: https://www.showcasebasketball.com/